A-CERTS SUPPORTS NFEC EVENTS
On 31 Oct 2016, A-CERTS council members including the President, Mr Dennis Ng, supported NFEC 30th Anniversary at the Furama Riverfront Hotel. The event marks another milestone for NFEC and A-CERTS is proud to be part of the celebration. We look forward to more collaboration with NFEC in the near future.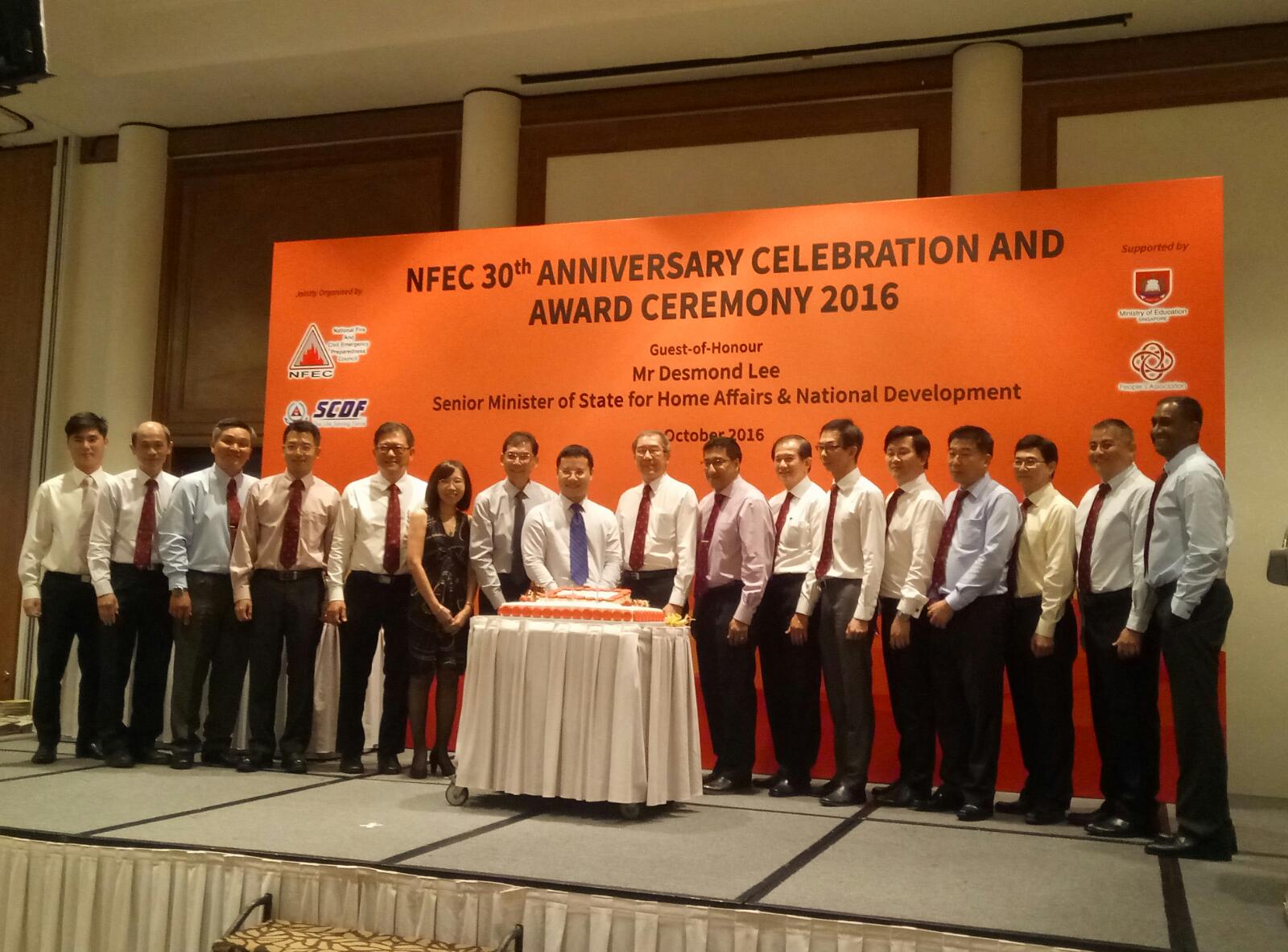 MEMBERS HAPPY HOUR – 30 SEPTEMBER 2016 @ SHUFFLE BISTRO BAR
More than 30 like-minded A-CERTS members gathered together and enjoyed another session of happy hour held at the Shuffle Bistro Bar, located at Clarke Quay. Members were treated with a wide spread of western cuisine together with awesome 'Live' acoustic music.
This event serves as an informal and relaxing ambient to renew friendships and catch up with friends across the various industries.
This platform also provided some update to our guests and members of A-CERTS to find out more about the upcoming events and activities happening in our association. Every one present that night had a great time and we look forward to more such events in the near future look out for more information in our A-CERTS website.
REFRESHER COURSE: Industrial Fire Fighting Refresher Training (1 Day)
We are pleased to offer 1 day refresher course "Industrial Fire Fighting Refresher Training" on 16 Nov 2016, after 2 years hiatus. Interested parties may visit http://acertse58.eventbrite.sg for overview and registration of the training.
A-CERTS WAS HONORED TO BE PART OF THIS EVENT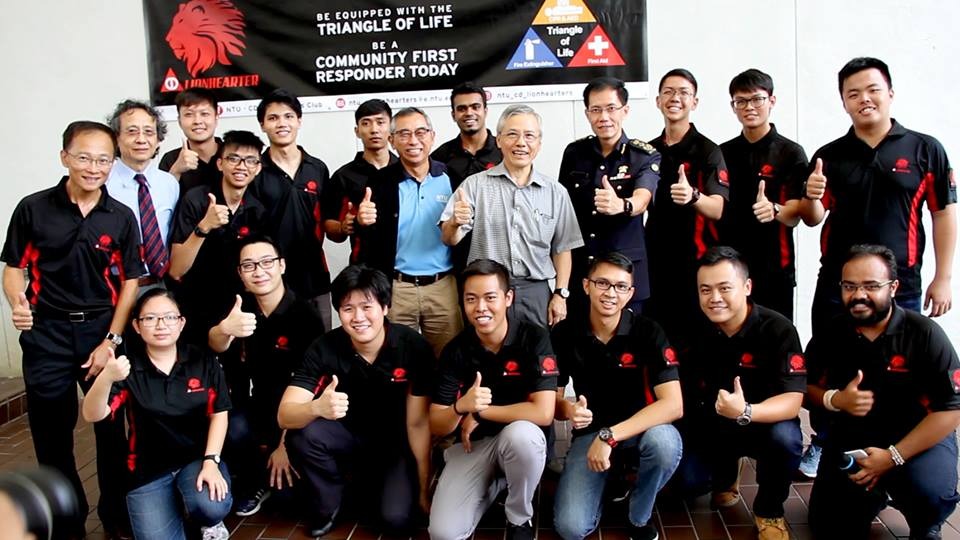 NTU-CIVIL DEFENCE LIONHEARTER CLUB' was launched on Thursday, 11 August 2016, 2:30pm at Nanyang Technological University, Pavilion @ Tan Chin Tuan Lecture Theatre. This event was held in conjunction with NTU's Safety and Security Campaign.
This was a monumental event as NTU is the first university, and the 9th institution to join the CD Lionhearter family. The event was graced by Associate Professional Ho Peng Kee, Chairman of the Home Team Volunteer Network, Comr Eric Yap, and President A-CERTS Mr Dennis Ng.
A-CERTS CERT SEMINAR 2016
Thank you to all delegates, exhibitors and supporting organisations. The 5th national company emergency response teams seminar, CERT Seminar 2016, witnessed a total turnout of over 700 emergency response professionals. The presentations by the speakers are available now for download. Please also visit our gallery for some of the beautiful photos taken at the seminar. We look forward to welcoming you again in 2017.
*The content above remains the sole property of A-CERTS. No part or in full shall the content be used without written permission from A-CERTS.